How to Write a Tinder Pickup Line That Actually Works
Everyone wants a perfect Tinder pickup line that will get every girl to respond to your first message and become interested. I'm here to tell you, despite what some "gurus" or Reddit may say: that doesn't exist. There is no magic bullet dating app pickup line. But, there are some general principles that I will share in this article, which will help you come up creative & witty lines that have a higher than average chance of working.
Rules for a Good Tinder Pickup Line or Opener
First, a few ground rules for you to keep in mind.
A good pickup line does not seem like a pickup line. This may sound a bit counterintuitive, but it's the way it is. If the girl can look at your message and think "I wonder where he got that pickup line from," then it wasn't good. The biggest thing is that whatever pickup line you do come up with should not seem like something that was copy & pasted and mass sent out to a bunch of girls.
Short & Succinct. A good pickup line doesn't need to be more the one sentence. You don't want to be sending out paragraphs, as the girl will be unlikely to read it, and even if she does, the frame set isn't going to be a favorable one.
Original. The last rule is that whatever pickup line you use should be at least somewhat custom tailored to the girl. Especially to her pics. And, you don't want to be making the obvious comment every guy is making. There is no need to go crazy here, just imagine what every average dude is likely to say, and don't do that.
Examples of a Good Tinder Pickup Line
1. Comment on Something She Wears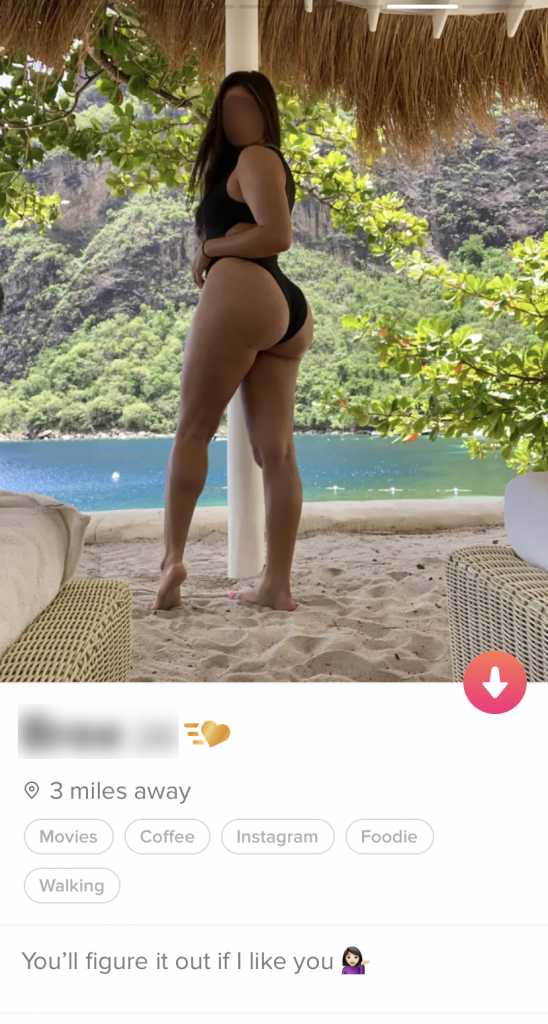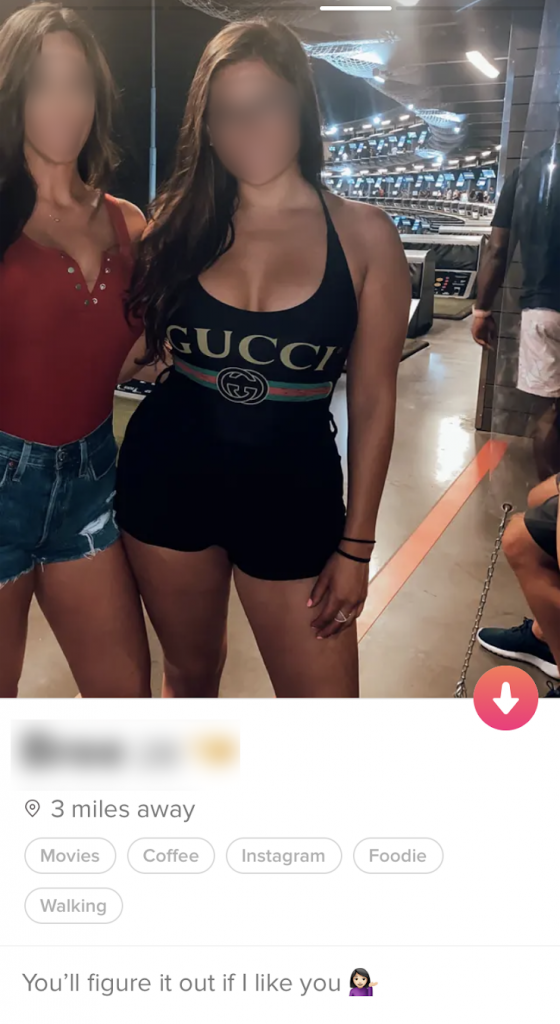 This chick clearly has a very nice booty, but that means most guys are commenting on that. You can expect her to get a lot of messages like "Dat Ass tho" so we want to avoid that. You see that in one of her pics she is wearing these nerdy glasses, and that presents an interesting opportunity.
We can say "I like your sexy nerd glasses". That's short and to the point, doesn't feel like a pickup line, and is somewhat original.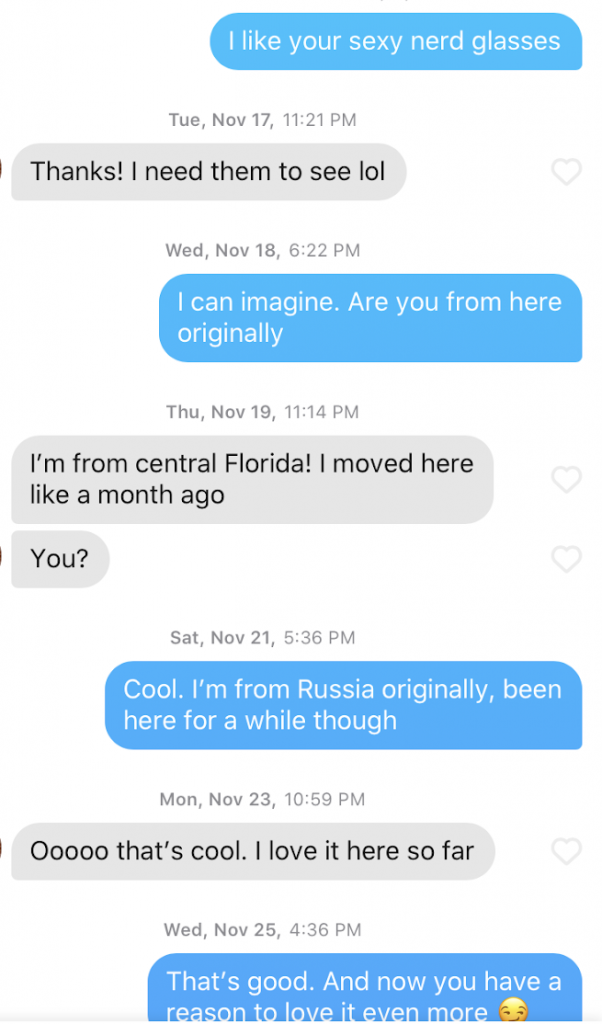 2. Gently Tease Her for Posing in Her Tinder Pictures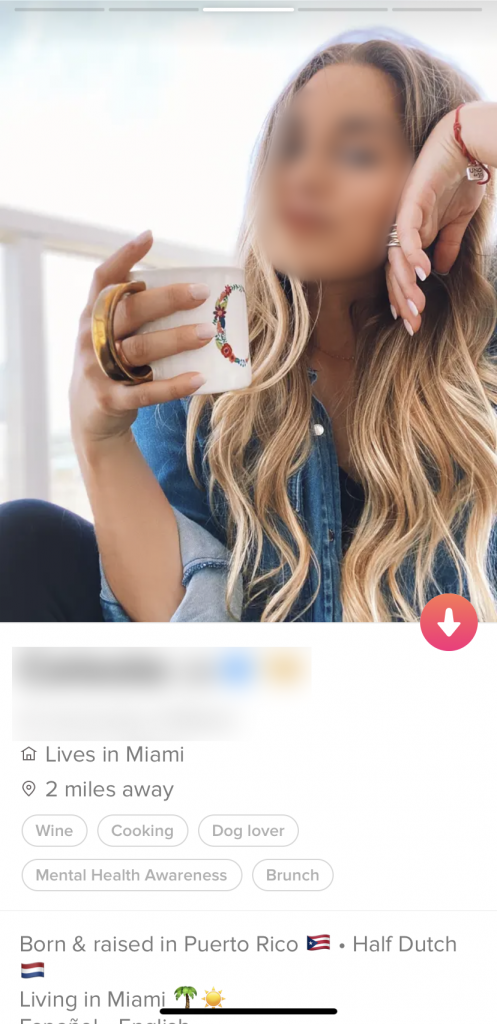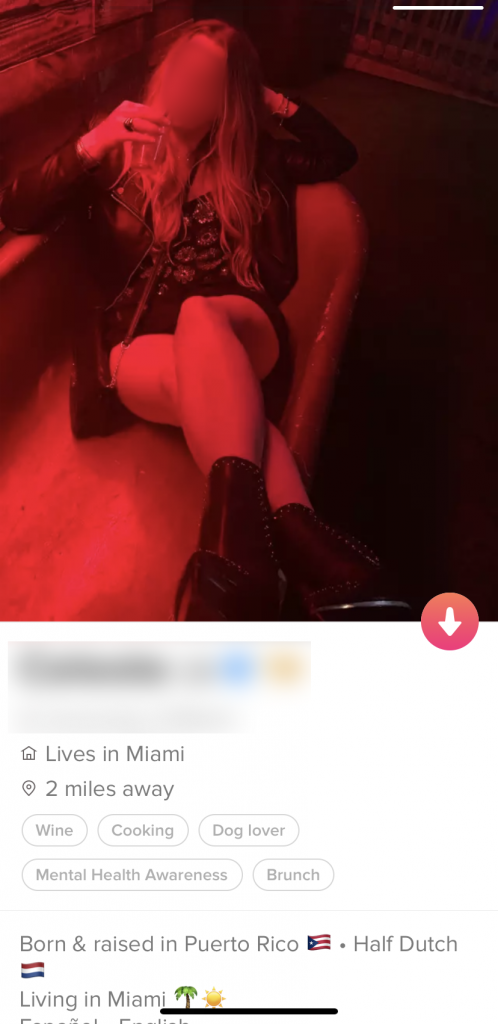 In her pics, she looks like she is always posing in an elaborate way. This means for our pick up line we can comment on that in a playful way. "I like your majestic poses 👌" does that and is likely something she doesn't get often.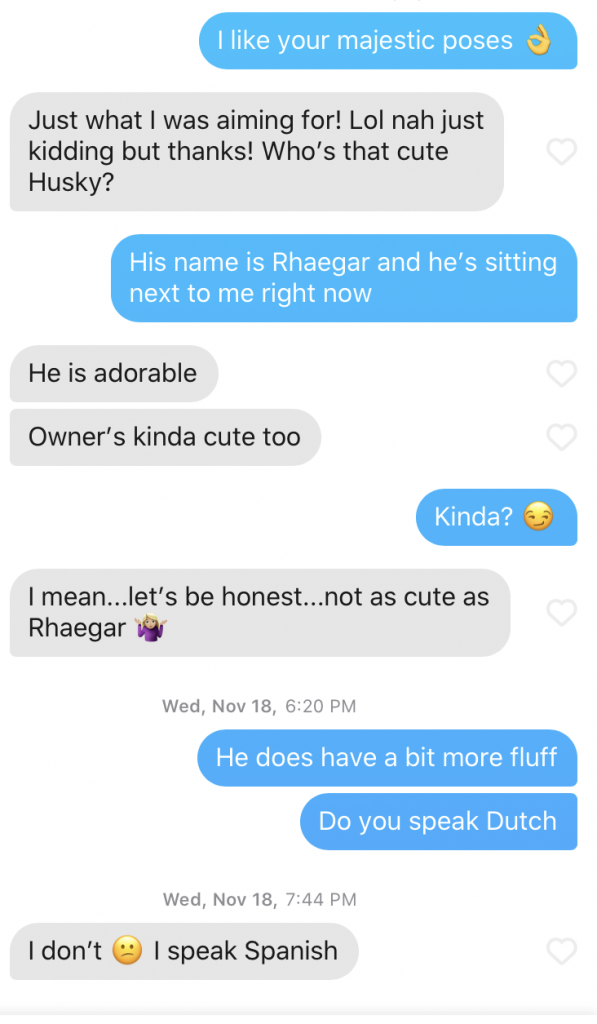 3. Playfully Tease Her for Lots of Selfies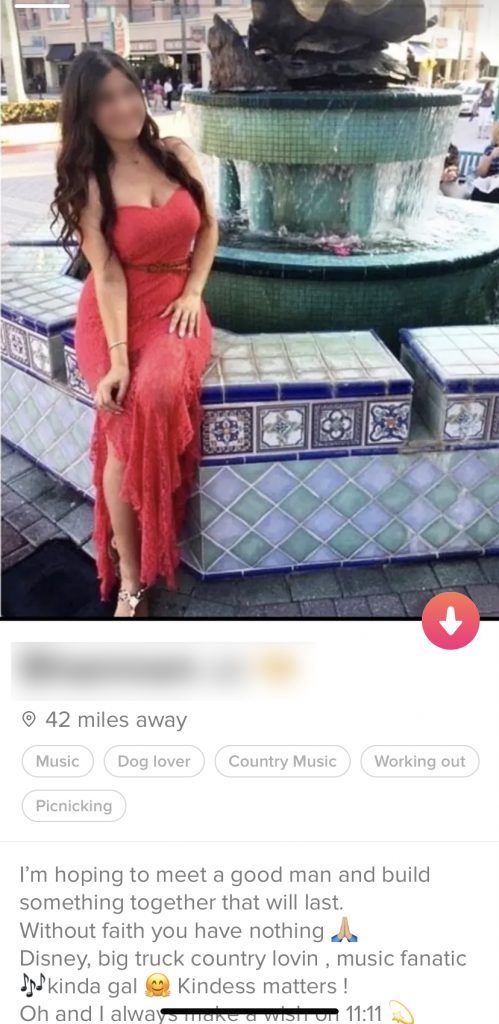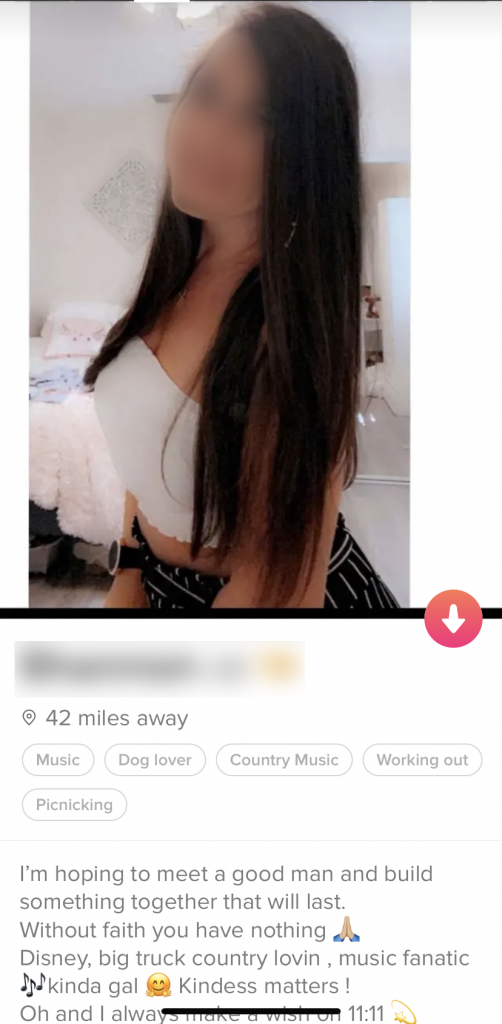 Aside from her cuteness, one of the first things I noticed about this chick is that half her pictures are selfies. This definitely presents us an opportunity to playfully tease her. The key though is not to come off insulting or mean. "I like your selfie collection 😏" accomplishes that.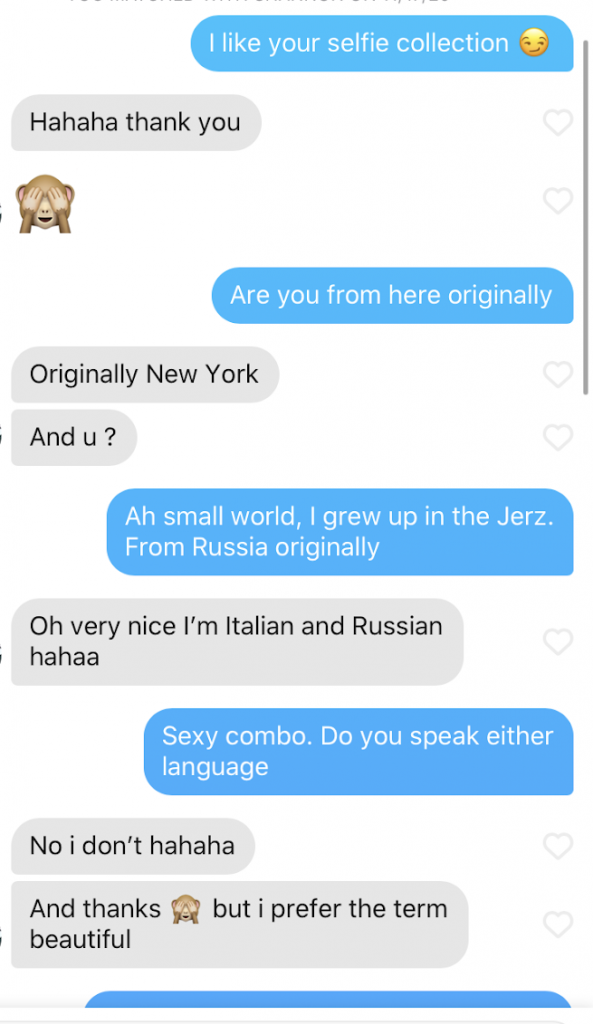 4. Call Her Out for a Boring Profile (In a Non-Douchey Way)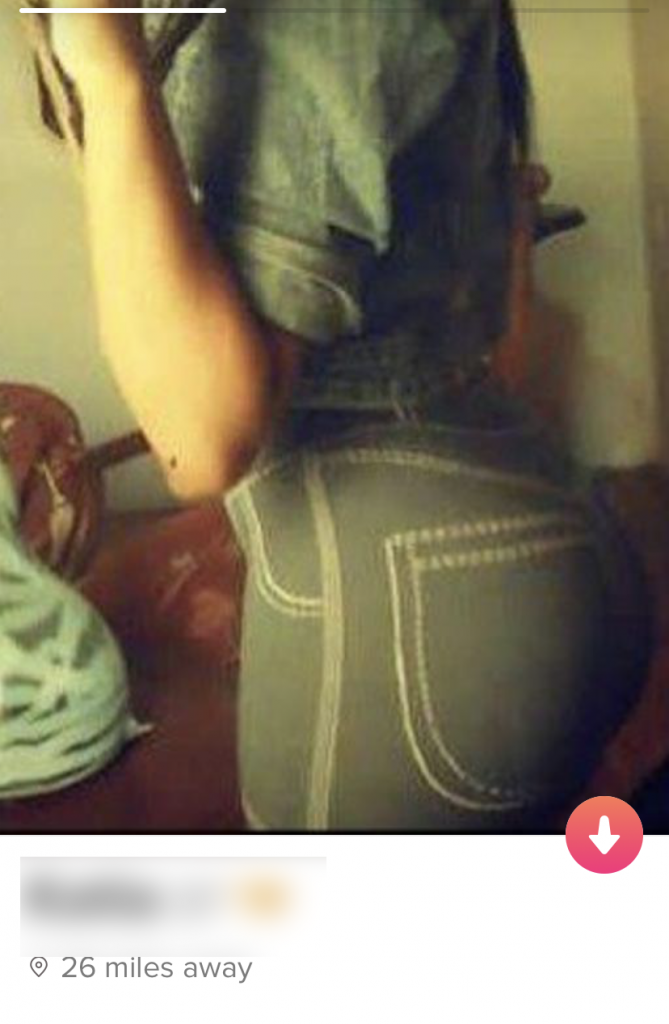 This chick has the most bland profile ever. Just a booty pic and no bio. It's clear that she is on Tinder just to hook up. In my opener I want to probably tease her a bit and then after a message or two "get down to business."
5. Message Her About a Certain Look in Her Pictures
In this example the girl had a picture where she was staring at the camera in a very dramatic way. This presents an easy opportunity to playfully tease her about it, while at the same time assuming the eventual meet up.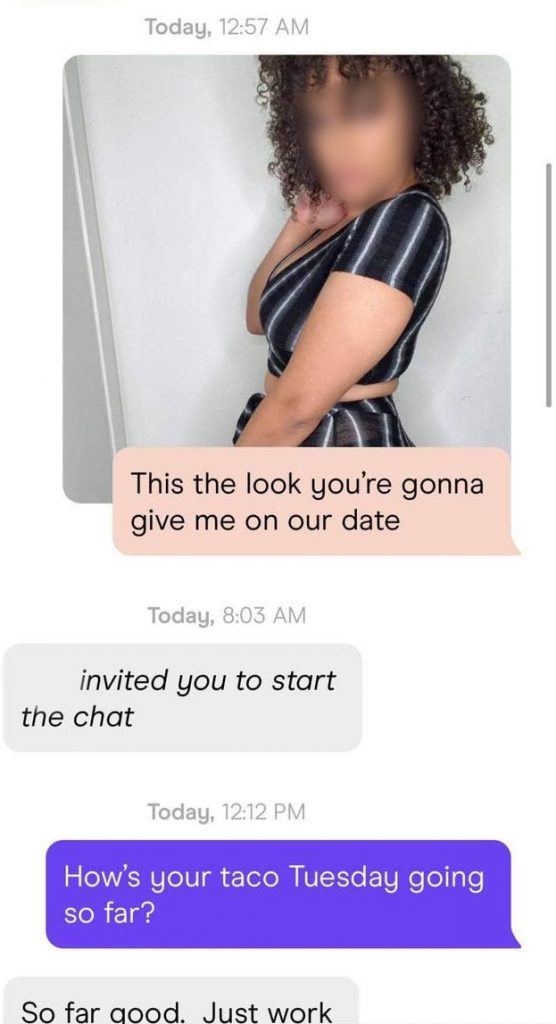 6. Comment on something really unique in one of her Tinder pictures.
This chick has a picture of her with an alpaca, which makes it very easy to comment on that. Of course you don't want to be like "I love your alpaca" because that would be too plain/boring, instead in this example we comment on the hat to make it more unique.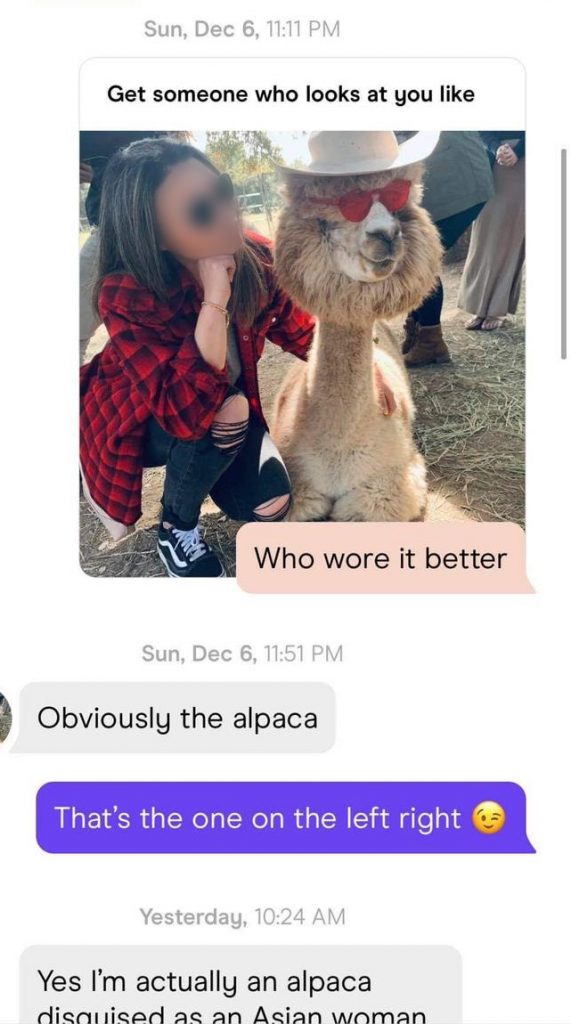 7. Message her about something unique about her outfit.
This chick is wearing a very colorful shirt, that gives us an easy opportunity to comment on that. Short and sweet.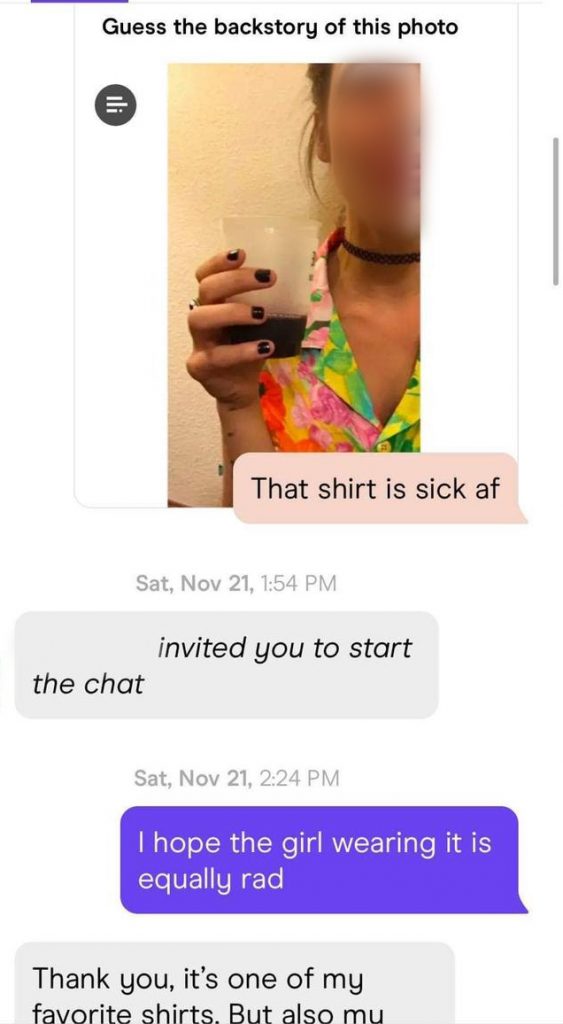 By now, you should see that writing a good Tinder pickup line isn't too hard. The problem is that many guys overthink or put way too much effort into their opening message. In reality, you shouldn't be going for a "pickup line" at all, because that typically implies cheesy and canned messages. Instead, you want to find something unique to comment on, do so in a cheeky but non-douchey way, and be short and sweet in your message. Do this, and you'll see a big boost to your replies.
Ultimate Dating Blueprint Now Available
My new updated guide to getting laid on tinder and other dating apps with strategies you can apply now to get immediate results