Imagine walking into a bar with 100 single women, but only the UGLIEST 20 of them are willing to even talk to you.
If your profile and texting are not in the top 20%, this is your reality on Tinder!
Not getting the results you want from Tinder (or other apps)? I understand. Tinder is more competitive than ever, with scientific research showing that the top 20% of men are vying for 78% of the women on there (leaving only 22% for everyone else!).
But what if I told you that a few subtle personal tweaks and improvements could suddenly boost you to an ELITE level on Tinder?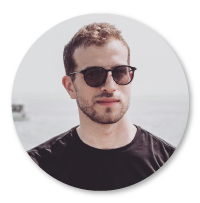 I'm Alex. Like you, I was frustrated by getting terrible results from Tinder. I've spent the last 10 years putting dozens of hours a week into mastering online dating and text game. 
Since then, I've helped literally THOUSANDS of guys just like you master online dating – and get hot girls coming straight to their house on the first date.
Are you ready to become among the elite men on online dating? Download my 100% free eBook now and start leveling up your results today.
But don't take my word for it! See what other guys have had to say after adapting the Playing with Fire method:
What Other Guys Are Saying...
This Ultimate Introductory Guide to Getting Laid on Tinder eBook gives you everything
you need

to get started elevating your Tinder to an elite level.

It's 100% free – 25 pages of value-packed content. No gimmicks or tricks. And it's delivered instantly to your email.

Join the thousands of other guys around the world who have leveled up their online dating results! In your eBook, you will learn: