Not getting the results you want from Tinder? I understand. Tinder is more competitive than ever, with scientific research showing that the top 20% of men are vying for 78% of the women on there (leaving only 22% for everyone else!).
Imagine walking into a bar with 100 single women, knowing that only 22 of them were available to you. If your profile and messaging is not in the top 20%, this is your effectively reality on Tinder!
But then, what if you found out that a number of subtle personal tweaks and improvements could suddenly boost it so that at least 50 or 60 of those women were now available to you?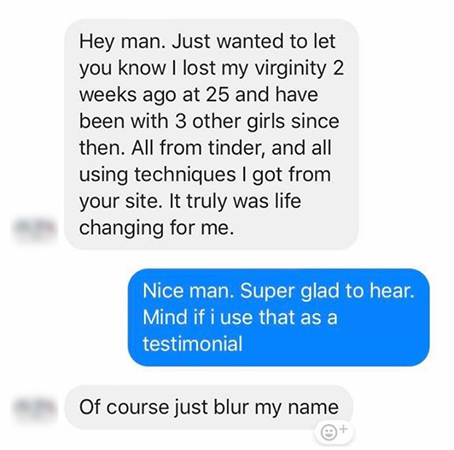 Our free eBook gives you everything you need to elevate your Tinder to the top 20%.
Including: